This was the third visit (1st on Zoom) by Prof. Ian Rotherham of Sheffield Hallam University, who is an author, broad­caster and cam­paigner on envir­on­mental issues.
With the pro­spect of the plant­ing of the Great Northern Forest, between Liverpool and Hull, extend­ing down into South Yorkshire, todays talk was very top­ical.
To begin with, some defin­i­tions:-
Forest – a land­scape with a high dens­ity of trees.
Woodland or woods – a low dens­ity forest, which arose nat­ur­ally, but then was man­aged, and may include clear­ings, shrubs, shade, and grassy areas.
Ancient Woodland – Woodland that has exis­ted at least since the 1600s.
Timber – The large size pieces used in e.g. con­struc­tion, mainly oak, as in cruck houses or box framed dwell­ings.
Wood — The smal­ler pieces e.g. small dia­meter poles cut from cop­pice and used for fuel and wattles etc.
Coppice – Trees cut down to ground level so that they regen­er­ate and ''spring'' into regrowth. Hence in Sheffield, ''Ladies Spring Wood '', ''New Field Spring Wood'' and ''Parkwood Springs'' where the cop­picing was used to make char­coal into the 1880s.
Pollard – Trees cut down for shap­ing or regen­er­a­tion, at a point above where an animal can get at it.
Shredding – har­vest­ing of fire­wood and animal fodder,
Herbage – leaves from when pol­lard­ing or cop­picing takes place. Preferred by cows, rather than grass.
Standards – Trees grown in the open with no man­age­ment.
Wavers – young stand­ards
In 1992, there was a National Woodlands Conference instig­ated by the Peak National Park, between Ecologists, Foresters and Archaeologists to dis­cuss the his­tory, and to co-ordinate future pro­tec­tion, of our ancient wood­lands. The pro­ceed­ings were recor­ded as ''Ancient Woodlands – Their Archaeology and Ecology''. Inspir­a­tion was drawn from pub­lic­a­tions by Prof. Oliver Rackham, our own Prof. Mel Jones. Also, from a 1600s pub­lic­a­tion by John Evelyn entitled ''SYLVA'', which told how wood was pro­cessed, and a Welshman Thomas Pennant, in 1772, who wrote about how trees and local resources are used throughout the coun­try.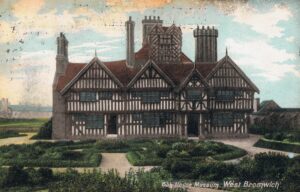 If we were to go back to medi­eval times we would find a very dif­fer­ent land­scape. Peoples lives were dom­in­ated by the nat­ural mater­i­als around them, and wood­lands were vital resources and busy places, where anim­als for­aged, people lived, and there were even paved tracks for pack­horses. The peoples names reflec­ted the trades and crafts that fed their life­style – Carter, Cartwright, Wood, Underwood, Croft, Fletcher, Warren etc.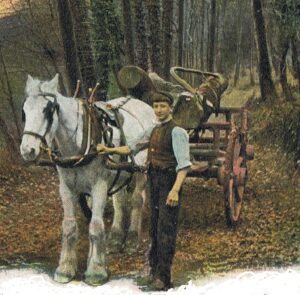 There were char­coal makers, besom makers, bow and arrow makers, wheel­wrights etc, and all the build­ings were built using loc­ally sourced mater­i­als.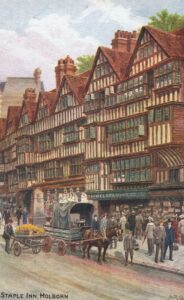 Styles of con­struc­tion around the coun­try depended on the type of timber avail­able. Uplands had birch but in the fens with no timber they used mud, with­ies, turf, and reeds. Nothing went to waste. Clay, bracken, fungi, wattle and daub, and stone were used. (Wharncliffe was the biggest sup­plier of Quern stones for grind­ing in the Roman Empire). Bark was used for tan­ning, which was best in spring when the sap was rising, and timber was felled in winter after leaf fall, chosen by a master crafts­man. Structural tim­bers were felled when the tree was 50 – 150 years old. This was then box halved with cross saws in a saw pit, (hence top dog and under dog). Some large trees are thou­sands of years old and have been pol­lar­ded and har­ves­ted about every 15–20 years, but have to be retired even­tu­ally, due to old age. They can be cored to find out when they were last pol­lar­ded. They then develop their own eco­sys­tems and become status sym­bols. In Japan bamboo is used, and in North America log cabins abound, as timber was plen­ti­ful, and the pur­chase was fin­anced by potash sales.
Examples of local old pol­lar­ded trees are
Continue read­ing Sheffields Ancient Woods and Trees – A sur­pris­ing History and Heritage — 1st February 2021 — Prof Ian Rotherham →