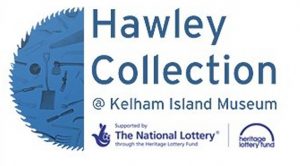 After Nick Duggan's talk on his own cut­lery col­lec­tion two days earlier, the 'made in Sheffield' theme con­tin­ued when 22 Stumperlowe Probus Club mem­bers gathered as arranged at the iconic Bessemer Converter out­side Kelham Island Museum ready to start our guided tour of the Hawley Tool Collection.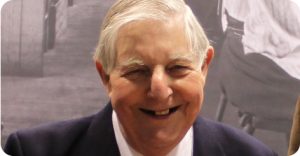 As Nick, the cur­ator, poin­ted out, the Hawley Collection might be one of Sheffield's best kept secrets but it is an inter­na­tion­ally import­ant record of tool making, cut­lery man­u­fac­ture and sil­ver­smith­ing during the city's indus­trial heyday, com­ple­men­ted by mater­ial from other parts of Britain and the world.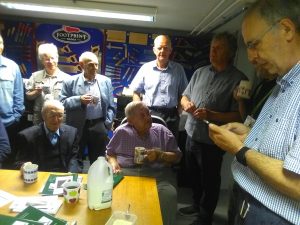 The col­lec­tion houses a stag­ger­ing 100,000 items, of which 40,000 are on dis­play at any one time. The col­lec­tion is housed in what was ori­gin­ally the Wheatman and Smith saw works, so it is appro­pri­ate that the Saw Shop, situ­ated slightly away from the main tool col­lec­tion, con­tains no fewer than 2,000 examples of what, 250 years ago, was lit­er­ally cut­ting edge tech­no­logy.
We learnt the origin of the words top dog and under­dog. When planks were sawn by hand, with two men using a two-handed saw, the senior man took the top handle while the junior was con­signed to the sawdust-strewn pit below. The irons that were used to hold the wood securely were called dogs.
At one time there were 200 firms in Sheffield man­u­fac­tur­ing saws. The city's cut­lery her­it­age is rep­res­en­ted just as impress­ively by a col­lec­tion which con­tains 800 dif­fer­ent man­u­fac­tur­ers' stamps on knife blades, from table­ware to pen­knives.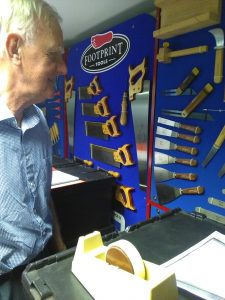 The col­lec­tion does not just con­tain tools, it con­tains the tools which were used to make the tools; it is unique in com­bin­ing fin­ished arte­facts and 'work in pro­gress' to illus­trate how things were made, as well as pub­lished cata­logues, archive mater­ial, pic­tures, pho­to­graphs, tapes and films.
For over 50 years the late Ken Hawley – he died in 2014 at the age of 87 – had col­lec­ted what became the basis of the col­lec­tion, and during his work­ing life, which included 30 years selling tools in his own shop, he acquired an unri­valled know­ledge of Sheffield's indus­trial her­it­age.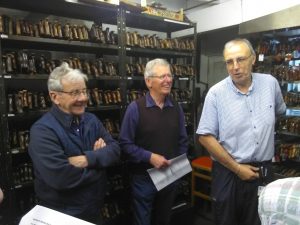 The build­ing at Kelham Island hous­ing the Hawley Gallery and stor­age areas was cre­ated in the last unused build­ing on the Kelham Island Museum site fol­low­ing a suc­cess­ful bid to the Heritage Lottery Fund. The £595,000 HLF grant, awar­ded in 2008, was used to refur­bish the build­ing to create dis­plays, stor­age and research facil­it­ies, and the Gallery opened its doors two years later.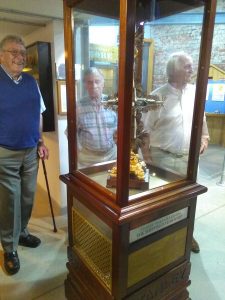 Ken saw the col­lec­tion as a trib­ute to the crafts­man­ship, skills and excel­lence dis­played over the cen­tur­ies by Sheffield firms and work­people, and it was his wish that the col­lec­tion should stay in the city to provide the people of Sheffield as well as vis­it­ors with a per­man­ent, last­ing record.
After being wel­comed by Nick Duggan, we were given an over­view of the Kelham Island site by volun­teer guide Paul Kipling before being taken into the research area where Keith Crawshaw, chair­man of the trust­ees, spoke to us about Ken Hawley the man, and his vision which led to the cre­ation of the museum.