Dr Brown a Teaching Associate in Modern British History firstly at Sheffield University where she came to study from her home town of Norwich. Having stayed in Sheffield to train she achieved an impress­ive haul of qual­i­fic­a­tions. Lucy explained that this was the first time she had addressed an entirely male audi­ence being more used to the mixed stu­dent body and reflec­ted on the fact that her third year group of 16 stu­dents had only two male mem­bers.
Lucy then com­menced her talk relat­ing to the 60's by telling us that his­tor­i­ans looked at a wider date range when con­sid­er­ing the decade look­ing back to the mid 1950's and for­wards to the early 1070's. Her talk would look at three key themes :
Affluence – Permissiveness – Pluralism
2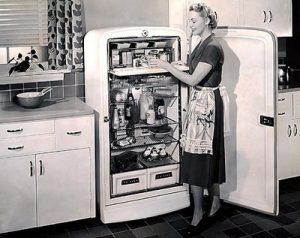 The 60's where heav­ily influ­enced by the impact of rising real wages, improved employ­ment pro­spects lead­ing to a trans­form­a­tion of living stand­ards, better health and the devel­op­ment of what is now known as con­sumer­ism with increas­ing avail­ab­il­ity of what we now see as every­day items such as wash­ing machines, fridges, even indoor toi­lets and bath­rooms, which were still not pre­val­ent in the years lead­ing up to 1960, this per­haps being per­son­i­fied by Harold MacMillan's state­ment that we had "Never had it so good"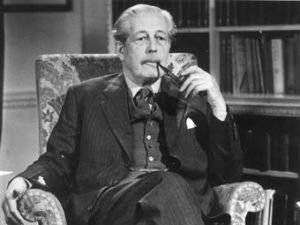 The impact of afflu­ence was not restric­ted entirely to the acquis­i­tion of mater­ial goods but also led to a more home centred life­style this being partly due to the influ­ence on tele­vi­sion making it unne­ces­sary to leave the home for enter­tain­ment. Greater spend­ing power also led to a rise in groom­ing products with the rise in indoor amen­it­ies lead­ing to improved per­sonal fresh­ness.
Affluence improve­ments also led to changes, in par­tic­u­larly, young peoples aspir­a­tions relat­ing to living arrange­ments ie. young mar­ried couples want their own homes rather than start­ing their new lives with one or other of their par­ents. Men became more hands on in the home under­tak­ing DIY and child­care respons­ib­il­it­ies with many more women now going out to work increas­ing house­hold incomes and buying power. Class dis­tinc­tions also became more blurred with a per­ceived move­ment to a broader middle class though there remained many still in poverty and not car­ried along with the wider improve­ment in living stand­ards. This being power­fully brought to the fore by tv pro­duc­tions such as Cathy Come Home.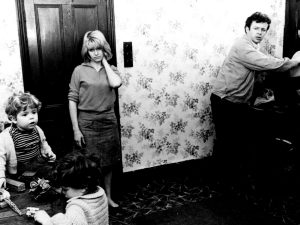 The 1960's gave rise the "The Permissive Society" though many who lived through this period may well have not noticed any great change in their life­styles with much of the well pub­li­cised changes in beha­viour being London centred. There can how­ever be no doubt that the lib­er­al­isa­tion of cen­sor­ship, pro­lif­er­a­tion of pornography,introduction of the pill,

the AbortionAct and decrim­in­al­isa­tion of homo­sexu­al­ity had a pro­found effect on gen­eral beha­viour and what became mor­ally accept­able when only a few years before such would have been looked as entirely unac­cept­able. The 1960's des­pite the rel­at­ive freedoms achieved can how­ever be viewed as the Golden Age of mar­riage with more people than ever before get­ting mar­ried and at younger ages des­pite the rise in cohab­it­ing.
The 1960's also saw a rise in plur­al­ism with increased mul­ti­cul­tur­al­ism rising immig­ra­tion, though some saw this as a threat rather than an oppor­tun­ity such as Enoch Powell who gave his infam­ous speech in 1968.
Feminism also took hold with women gain­ing a more prom­in­ent place in soci­ety as a whole and gain­ing equal oppor­tun­it­ies, though there remains some way to go on this.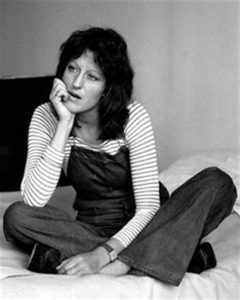 Not every­one was happy with many of the impacts of per­missive­ness such as
Mary Whitehouse who waged a long battle against pro­fan­ity and per­ceived por­no­graphy.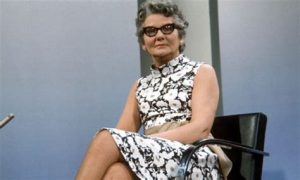 So how are the 1960's inter­preted now? Lucy closed pro­pos­ing three pos­sib­il­it­ies:
Cultural,Revolution, Happening Somewhere Else or Something in Between.
There fol­lowed a lively ques­tion ses­sion with some mem­bers relat­ing their memor­ies to close an excel­lent present­a­tion by Dr. Brown.