Mark Firth's life was characterised by hard work, generosity and stubbornness, typical of a man of Sheffield, and was one of its greatest philanthropists.
Mark Firth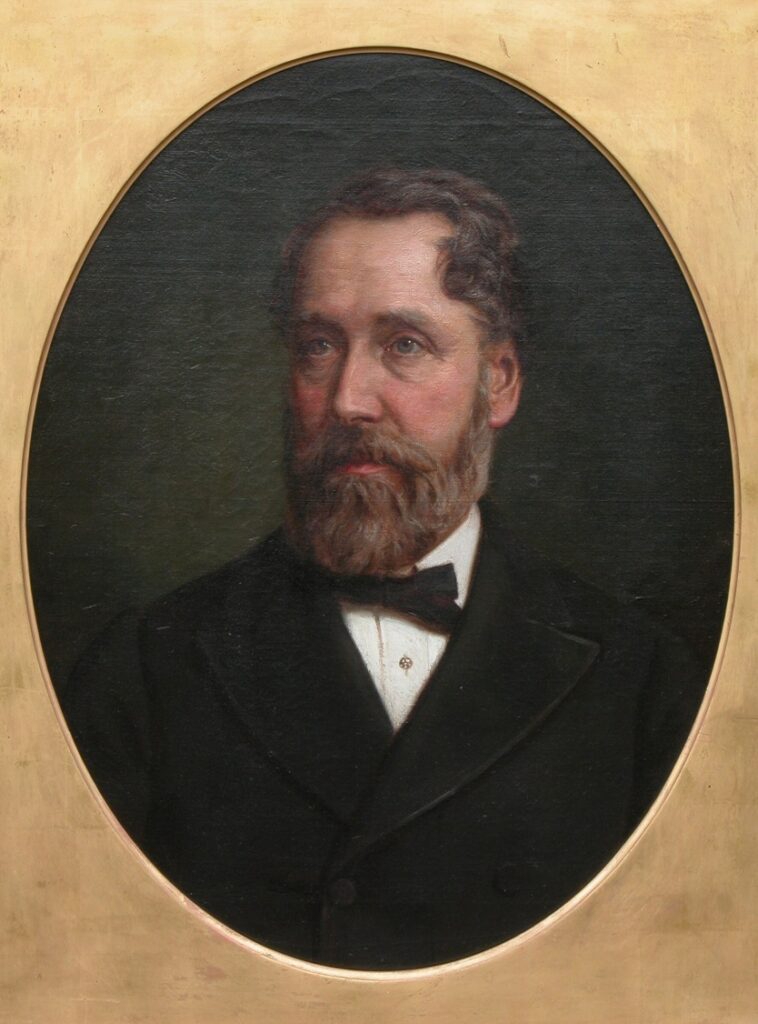 Many places in Sheffield bear testament to the legacy of Mark Firth – Firth Court and Firth Hall at the University, Firth Park to the north of the city, Firth Almshouses, now called Firth Homes, in Nethergreen and the Firth Wing at the Northern General Hospital.
Mark was one of ten children and his father Thomas was head smelter at Sanderson Brothers where Mark started work at the age of fourteen. When he was twenty three, he persuaded his father and his brother to leave Sandersons and set up their own business near Mappin Street. Mark's role was the front man and he was extremely successful in attracting new business to the company both at home and abroad.
On his father's death in 1847, Mark became head of the company and started by making steel for the cutlery trade. They expanded into making bowie knives and providing steel for the Colt Revolver Company in America. In 1852 the company moved into larger premises at the Norfolk Works in Savile Street. With the start of the Crimean War in 1853 the government needed large quantities of cannon shot which Firths were ready to provide. The company then moved on to making guns and cannons and by 1875 a thousand people were employed.
In 1871 they cast one of the largest guns of the time which was the 35 ton "Woolwich Infant" which could fire shot weighing 700 lbs nearly six miles. Guns were supplied to both British and French Navies.
80 ton gun pic
By 1875 they had produced an even larger 80 ton gun.
Mark was married twice – he married Sarah Bingham in 1841 and they had five children of which only one, Sarah, survived to adulthood. His wife died in 1855 and in 1857 he married Caroline Bradley and went on to have a further seven children. (No television in those days).
He decided, because of his extended family, to build a large house in Ranmoor. This was Oakbrook an eleven bedroom Italianate style house set in grounds of 27 acres. This still exists today and is now the sixth form centre for Notre Dame school.
He was a devout member of the Methodist New Connexion movement, formed in 1797 in Sheffield by secession from the Wesleyan Methodists. He established the Ranmoor College, where students could be trained in the teachings of the New Connexion, and also a Methodist chapel in Broomhill (demolished in the 60's).
In 1870 the Firth Almshouses were opened in Nethergreen to accommodate 36 people. They were financed by a settlement of £20,000 from "our most energetic and successful manufacturer Mark Firth". In 1874 Mark was elected Lord Mayor of Sheffield.
In August 1875 the Prince and Princess of Wales were invited to open Firth Park – the first royal visit to Sheffield and the first public park in the city. The land measuring 36 acres was presented to the city by Mark Firth for the benefit of the people of Sheffield.
Royal visit
Four years later he established arguably his most important gift to Sheffield. This was Firth College on Leopold Street which was to provide young men and women the opportunity to pursue a higher education. This was opened by Prince Leopold, Queen Victoria's youngest son. The college formed the basis for the establishment of Sheffield University which opened in 1905.
Mark Firth suffered a stroke in November 1880 and died a few days later. He received the largest public funeral ever seen in Sheffield. His passing was marked by shops closing, people lining the streets and seven hundred employees paying their respects. He rests in a Grade II listed tomb in the General Cemetery.
Memorial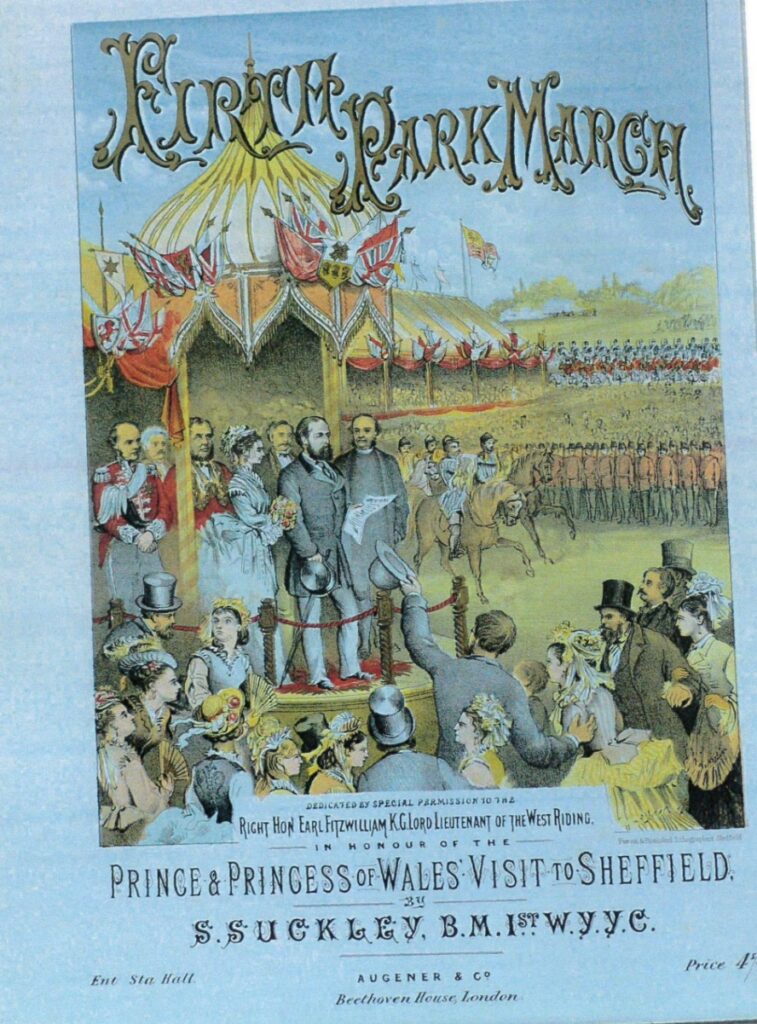 A most informative and interesting talk presented with polish and passion by Miles.