Ian Fleming – writer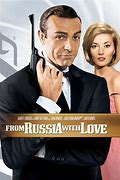 Sean Connery as James Bond 
 Like many members, I've enjoyed matters James Bond for much of my life: boyhood queueing outside my local ODEON to see 'Dr No' in the early 'sixties to 007 accompanying Her Majesty on her helicopter ride, sans corgis, to the 2012 London Olympics.  Two iconic Brits!
Our speaker this week, Tony Taylor from Sheffield Hallam University, was to enlighten us as to how the antics of James Bond and his creator, Ian Fleming (1908-1964) reflected British society, culture, and attitudes from 1945 to the end of the 'cold' war in 1990.  Fleming, the son of the wealthy banking family, was educated at Eton and RMA Sandhurst and was well connected. While not involved in direct action, his service in military intelligence in WW2 (including planning Operation 'Golden Eye') and later as a journalist, provided much of the background of the twelve novels and collections of short stories he wrote between 1952 and his death. Over 100 million books were sold. There have been several later books and movies of the same genre, written by eight different authors and no less than seven actors playing the lead character, ranging from Sean Connery to Daniel Craig.  A further film, 'No Time to Die' is due for release in 2020.  Tony divided his talk into the following topics.
Spy Rings and Spy Nets.  Tony outlined how the popular image of spies and organised spying agencies goes back to the Edwardian era and thriller writers like William le Queux.  This culture, in our speaker's view, also had a strong imperial dimension –in 'the great game', British and Russian spies battled over the latter's aspiration to ferment trouble along the NW frontier with Afganistan (see Rudyard Kipling's Kim 1901).  Despite much activity (eg Operation Mincemeat) and mixed success on both sides in the two World Wars, it was the 'Cold War' (1945-1990) when spies came into their own.  'Operation Gold' established listening posts under East Berlin to tap into Soviet telephone and telegraph traffic. The 'Cambridge' trio of Burgess, Philby and Mclane were the most effective Soviet spy ring in Europe.  All  ended up defecting to Russia.  George Blake of MI6 worked as a double agent for the Soviet Union. He was discovered in 1961, escaped from Wormwood Scrubs in 1966 and smuggled out of the country in a camper van.  In 1963,  theMinister of Defence, John Profumo, was compromised by his association with Christine Keeler who was also sleeping with the Soviet Naval attache.  There was feeling throughout this period of establishment cover ups, reflecting a Britain in decline and decadence which was captured in the fiction of John le Carre and Len Deighton.
Spy Novels and Super Spies.  Spies were to capture the popular imagination during the Cold War.  In a push button world of detached mass killing, the spy sometimes emerged as an unlikely hero. Ian Fleming's hero James Bond 007 first appeared in print in the novel Casino Royale in 1952, during the Korean War. Tony considered Fleming's books to be very conservative in tone and to reflect the ascendancy of Conservative governments in Britain after 1951.  Criticism of the welfare state, trades unions and bohemians is very strong in the texts, with an emphasis on 'sex, snobbery and violence'.
Spying and the Loss of Empire.   Imperial themes loom large in the Bond books.  Many of the settings are in the West Indies, particularly Jamaica, where Fleming had a house called 'Goldeneye'.  Fleming liked the static social hierarchies in Jamaica, and, in Casino Royale, Bond poses as a Jamaican planter. In Dr No all the action takes place in the West Indies, still an active part of the Empire at the time.  The villains wear Nehru jackets and are often mixed race. The idea of dual identity was offensive for a particular generation of Englishmen, brought up under the Empire.  Often the villains represent the foes of Empire at a time of decolonisation. By 1950 even white settlers in the Dominions had negotiated separate treaties with the US.  Roger Moore's safari jacket in the films carries elements of the colonial and post-colonial identities.  Europe and the EEC are barely mentioned in the books and they bear out the contention of Dean Acheson that 'Britain has lost an Empire but not yet found a role'.
Spies and the 'Special Relationship'.  Tony considered that the Bond novels preserve the vision of Britain as a great power and ignore the country's post-war decline.  Bond is a former Commander in Naval Intelligence. His boss' M',  is also a former Naval Officer, harking back to the days when Britain ruled the waves and her navy protected British interests abroad. The books provide a consolatory myth, embodied in Bond's Aston Martins and Bentleys and his liking of monogrammed shirts and Moorland cigarettes.  There are Atlanticist themes in the Bond novels, some of which targeted an American audience (eg. Live and let Die).   John F. Kennedy was a huge fan (especially Russia with Love),  Bond frequently coming to the aid of CIA agents. During and after the 1956 Suez crisis US/UK relations chilled and their ebb and flow is chartered in the novels. US wariness of UK Soviet moles or Marxist sympathising politicians is nothing new.
Spies and Gadgets.  Heath Robinson tricks are important to spies.  Fleming's intelligence work in WW2 specialised in outrageous inventions and plans to capture German military secrets.  In the Bond novels the emphasis on gadgets constituted a nostalgic glance back to the days when Britain's technological lead helped her to defeat the Germans (Radar, decoding Enigma, bouncing bombs, bending directional beams etc).  Bond has his gun sights hidden in Palmolive shaving foam and an exploding cigarette in From Russia with love.  Bond hides his guns in a book called "The Bible Designed to be read as Literature"and Rosa  Klebb conceals knives in her shoes.
Spies and enemies in an atomic missile world.  The Bond books convey a strong sense of an unstable world, where nuclear proliferation has made atomic warheads easily available.  In Thunderball, British nuclear weapons are hijacked and stolen by Bond's arch enemy, Ernst Blofeld Head of SPECTRE, a criminal organisation intent on world domination.  Dr No also sends rockets off course, so that he can sell them to the Chinese.
 Tony concluded his much appreciated talk by inviting questions, which ranged from Bond's knowledge of wines to film locations, sets, and the evolution of characters.  He thought that many depictions in the later post Fleming  books and films appear to be outdated, plutocratic figures in which their villainy is expressed via disability or physical impairment.  However, be it missiles or villains, all were framed by astonishing backdrops in the air, under the sea and even in an active volcano!