Roger Hart spent his career in various guises as an environmental health officer in the public health sector. His was a world of lice, bed bugs, dust mites, cockroaches, infestations, mice, rats and muck. Adapting the saying "Where there's muck there's brass," to a more appropriate "Where there's muck there's vermin" sums up the situation.
A sense of humour surely is a valuable asset in this work and Roger, clearly, demonstrated this in his presentation, bringing light relief to the many rather distasteful cases. Apparently, in his work there is an often repeated saying "It may be s**t to you but it is our bread and butter," which again sums up the humour nicely.
Personal hygiene is critical for us all, but many neglect to follow simple disciplines. He was training domestic staff in a hospital and posed the question: "How many of you wash your hands after going to the toilet? " Over 50 per cent admitted they didn't, which repeated across society would have health consequences for all of us. Unclean hands and mucky habits spread germs.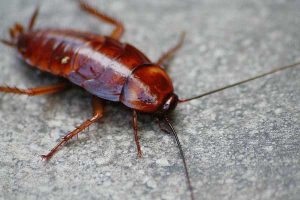 The presentation was illustrated by images of filthy, chaotic scenes in homes where clearly the occupants had no regard for cleanliness or their own wellbeing. The reasons for this gross negligence could be total indolence or ill health, or a mixture. Many times the environmental health officers worked in tandem with the police and fire brigade, particularly when there was risk of fire. Personnel were employed to clean these dreadful places – a job not for the squeamish but somebody has to do it!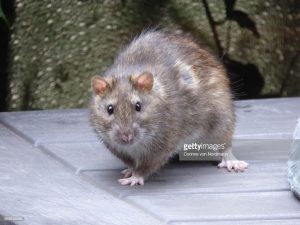 Sheffield has many food and eating establishments but sadly the city is severely understaffed to audit that food hygiene standards are being met. Restaurants are inspected and awarded "scores on the doors" to signify their hygiene rating. All new restaurants must apply for a hygiene rating at least six weeks before they open. Sadly, many do not. One gets the impression that auditing restaurants and the fast food world is a never ending battle in keeping the hygiene standards high. Roger admitted he eats out on occasions but his wife insists he sits with his back to the kitchen. Staying in hotels – beware of bed bugs. Eating out – beware of grease traps and poor food storage.
Roger had a varied career and at one stage was manager of a mortuary with the obvious hygiene implications with dead bodies and autopsies. Again, working in mortuaries was not for the faint hearted.
It was a most interesting talk presented in a humorous, engaging style with uncomfortable viewing and listening in parts which the gentlefolk of Stumperlowe took in their stride.