Roger Hart spent his career in vari­ous guises as an envir­on­mental health officer in the public health sector. His was a world of lice, bed bugs, dust mites, cock­roaches, infest­a­tions, mice, rats and muck. Adapting the saying "Where there's muck there's brass," to a more appro­pri­ate "Where there's muck there's vermin" sums up the situ­ation.
A sense of humour surely is a valu­able asset in this work and Roger, clearly, demon­strated this in his present­a­tion, bring­ing light relief to the many rather dis­taste­ful cases. Apparently, in his work there is an often repeated saying "It may be s**t to you but it is our bread and butter," which again sums up the humour nicely.
Personal hygiene is crit­ical for us all, but many neg­lect to follow simple dis­cip­lines. He was train­ing domestic staff in a hos­pital and posed the ques­tion: "How many of you wash your hands after going to the toilet? " Over 50 per cent admit­ted they didn't, which repeated across soci­ety would have health con­sequences for all of us. Unclean hands and mucky habits spread germs.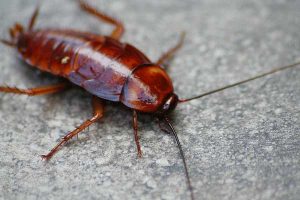 The present­a­tion was illus­trated by images of filthy, chaotic scenes in homes where clearly the occu­pants had no regard for clean­li­ness or their own well­being. The reas­ons for this gross neg­li­gence could be total indol­ence or ill health, or a mix­ture. Many times the envir­on­mental health officers worked in tandem with the police and fire bri­gade, par­tic­u­larly when there was risk of fire. Personnel were employed to clean these dread­ful places – a job not for the squeam­ish but some­body has to do it!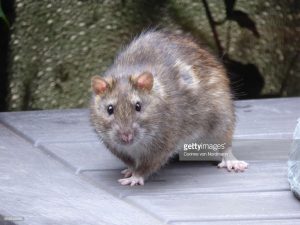 Sheffield has many food and eating estab­lish­ments but sadly the city is severely under­staffed to audit that food hygiene stand­ards are being met. Restaurants are inspec­ted and awar­ded "scores on the doors" to sig­nify their hygiene rating. All new res­taur­ants must apply for a hygiene rating at least six weeks before they open. Sadly, many do not. One gets the impres­sion that audit­ing res­taur­ants and the fast food world is a never ending battle in keep­ing the hygiene stand­ards high. Roger admit­ted he eats out on occa­sions but his wife insists he sits with his back to the kit­chen. Staying in hotels – beware of bed bugs. Eating out – beware of grease traps and poor food stor­age.
Roger had a varied career and at one stage was man­ager of a mor­tu­ary with the obvi­ous hygiene implic­a­tions with dead bodies and autop­sies. Again, work­ing in mor­tu­ar­ies was not for the faint hearted.
It was a most inter­est­ing talk presen­ted in a humor­ous, enga­ging style with uncom­fort­able view­ing and listen­ing in parts which the gen­tle­folk of Stumperlowe took in their stride.