David Templeman's excellent talk was about the history of a handful of the multiple ancient suburbs of Sheffield which, prior to the industrial revolution, had remained tranquil agricultural settlements, and of some of significant beauty – difficult to imagine today.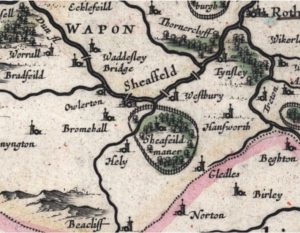 Speed's map of Sheffield 1645 shows some of these places already established centuries before. Place names were recorded phonetically, with different spellings, and some had Viking (e.g. –thorpe is an additional settlement in a village) and Saxon origins. For instance –ley is a forest clearing, -ton an enclosed farm. Examples are Hackenthorpe, Owlerton and Tinsley.
Curiosities on the map led to debate over the unknown Westbury. According to Joseph Hunter (Hallamshire: The History and Topography of the Parish of Sheffield), the Don was bridged at Washford at the Sheffield end of Attercliffe, where Speed reinvented it as Westbury village. Attercliffe was mentioned in the Domesday Book as Ateclive, Attercliffe grew on an escarpment on the Don. Christ Church, destroyed in World War II, was at the top of it and the escarpment is no longer visible. The first church there was Attercliffe Chapel 1629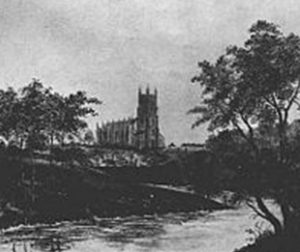 Even in 1860, apart from small artisan workshops (e.g. pen and pocket knife makers), there were farms, small shops, and the canal. It was an isolated rural community with some large houses (Old Hall, New Hall, Carlton House and a windmill, and "no prettier place for miles around". New Hall was converted into pleasure gardens in the 19th century with a cricket ground, racecourse, maze and lake, and was well known for its fireworks and concerts. Carbrook Hall has undergone extensive renovation recently and Starbucks have moved in. There was a bear baiting pit from Tudor times and cock fighting.
A turnpike through Attercliffe provided access between Sheffield and the Don terminus at Tinsley. The Sheffield canal skirted the south side; a pity that proposals to widen it to form the Sheffield Ship Canal failed (Manchester's gain!). Benjamin Huntsman, inventor of crucible steel, had a cottage, now demolished, along the Handsworth Road. In recent times another lack of city council foresight was failure to convert the Don Valley into a massively impressive aesthetic corridor into the city. If anyone's been to Stuttgart recently (a city of similar size with seven hills as Sheffield but with a lot more cash – Bosch, Mercedes, Porsche) they'll understand.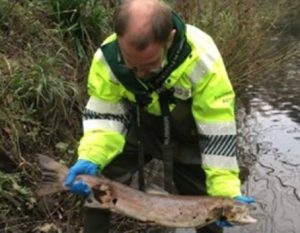 The Don was a rich food source before industrial times. But good news! Salmon are back after a major river clean-up. This fish was caught recently at Salmon Pastures in Attercliffe (just behind the City Sauna).
Attercliffe had mixed memories for David Templeman: he grew up there with the daily din of steelworks hammers but after his father won the treble chance the family moved up in the world to Woodhouse.
Your non-Yorkshire blogger's only long term memory of Attercliffe was the Attercliffe Palace where his father once played alto sax in the Bobbie Gray orchestra in the 50s. A bit later, the band auditioned Gerry Dorsey aka Englebert Humperdinck and turned him down!
Richmond was a small settlement with a few cottages together with Hall Farm, built in 1668 and demolished in the Sheffield brutalist period. The farm gateposts, previously marking the entrance to Sheffield Deer Park (hence the name Richmond?), survive within a housing estate.
Hackenthorpe crafted 30,000 sickles a year in the mid-19th century. Thomas Staniforth was its largest employer. Birley Spa was the site of a mineral water spring, built by Earl Manvers in 1843. The dilapidated Grade II listed bath house and grounds are currently up for sale by the city council. Full restoration is planned once again if (ever) funds become available.
Tinsley was originally "Tingas-Leah", meaning Field of Council. The Domesday Book refers to it as "Tirneslawe and Tinelawe", at the time owned by Roger de Busli but eventually part of the Wentworth Estate. The church, built in 1125 and rebuilt in 1878, houses Arthur Dyson's remains after his murder by Sheffield's Charles Peace, who was then executed in Leeds. After the Don became navigable in the 1730s with a turnpike connected to Lady's Bridge in 1764, mines, steel and wire took over and its rural charm was gone forever. When the river was linked to the canal in 1819, the event was celebrated "with unbridled feasting" at the Tontine Inn in the city centre. All the shipping hype soon faded as rail took over.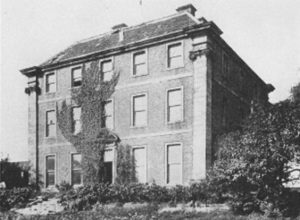 Darnall, originally a hamlet, was originally "Derne Halh" (a secluded nook). Landowners were the De Darnall family in the reign of Henry III. William Walker, a resident, is reputed to have been Charles I's executioner. Darnall Hall, built by the Staniforth family in 1723, became a lunatic asylum. Staniforth and Chappell were the main local employers involved in coal mining.
A cricket ground was initially owned by a Mr Steer from 1821 and the following year the stand collapsed killing two spectators. A larger ground was ready by 1824, and considered to be the "second finest after Lords", with terracing for 8000 spectators. Its claim to fame is that overarm bowling was introduced here.
Heeley, originally "Heah Leah" (woodland clearing), was first documented in 1343 and developed from three villages: Top, Middle and Lower.
Heeley Tilt Mill, initially known as Holm Wheels in 1747, was a cutler's wheel and wire mill. It was then converted into a tilt forge. A rolling mill was installed in 1875. The dam and buildings, shown towards bottom right on the map, were eventually demolished and built over. The A61 was the turnpike (foot of map) to Derby in 1757. A Toll Bar was built over the Meers brook at the bottom of Albert Road on the Yorkshire/Derbyshire boundary. The 15th century Heeley Hall, behind Ye Olde Shakespeare Inn, was demolished years ago.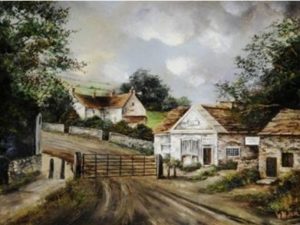 Crookes was a Viking settlement "Krkur", founded 980AD, and recorded in the Domesday book as "Crokkiss". It lies near the Roman Templeborough-Brough course. There were medieval fields "in remarkable state" until the 1790s, when a turnpike was opened. It was a day out in clean air for city centre residents. In 1887 a bronze age Cinerary urn with human bones and a knife were found at the Rivelin end of Crookes. In the 1700s Sheffield was supplied with fresh(ish) water channelled through wooden, and later iron pipes, from reservoirs at Crookesmoor down to Division Street. From there it was wheeled around town in 50 gallon casks and sold by the pail. From 1830 the new 5.5 acre Hadfield Service reservoir kept pace with population expansion.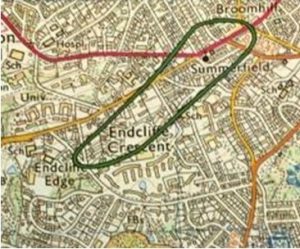 The best view of Sheffield Races (1711-1781), with cups and prize money, was from a 34 x 54ft grandstand at Lawson Road. The races were an attempt to divert interest from cock fighting and bear baiting. The course ran between Crookes and Endcliffe, and almost through our back garden, as shown on the map.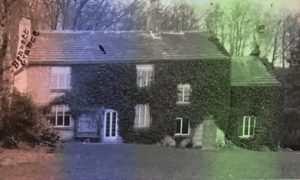 Fulwood was an Anglo-Saxon settlement "Ful Wuda" (wet marshland), part of the massive estate of Earl Waltheof. After the Norman invasion it passed to Roger de Busli. In 1297 Thomas de Furnival established the Burgery of Sheffield; the inhabitants of "Folewood" to be granted herbage and foliage throughout Rivelin Chase. There was a popular mineral spa near Whiteley Lane in the 17th century. 15th century Fulwood hall was built by the Fox family. The first Stumperlowe Hall was built by the Mitchells in 1397, then rebuilt in 1854 by Henry Isaac Dixon. Whiteley Wood Hall in Common Lane was built in 1662 and bought by Thomas Boulsover, inventor of Sheffield plate. The hall was demolished in 1959 and the outbuildings remain as an outward bound centre. Bennet Grange, in Harrison Lane from 1580, initially belonged to Helen Hall, passed to the Hinds and then to Mary Bennet. It's now undergoing extensive and expensive renovation.
Sir Nathaniel Creswick (1831-1917) was a Sheffield solicitor who, as a member of Sheffield Cricket Club, joined other cricketers in informal football matches from 1855. He co-founded Sheffield FC in 1857 and established the Sheffield Rules. Sheffield FC is recognised by FIFA as the oldest football club in the world
David Templeman's talk was a feast of local interest and beautifully seasoned with spicy blood-curdling anecdotes. The past was not a good time to live unless of course you were very rich and disease-free.