Paul Adey is a retired company director with over 60 years in the motor trade and with a range of talks in addition to the motor industry. His talk started in Paris in 1769 with Nicolas-Joseph Cugnot's experiments with steam-engine powered vehicles for the French Army. It had three wooden wheels and no brake. With a weight of five tons and a speed of 3 mph, demand for the vehicle was limited.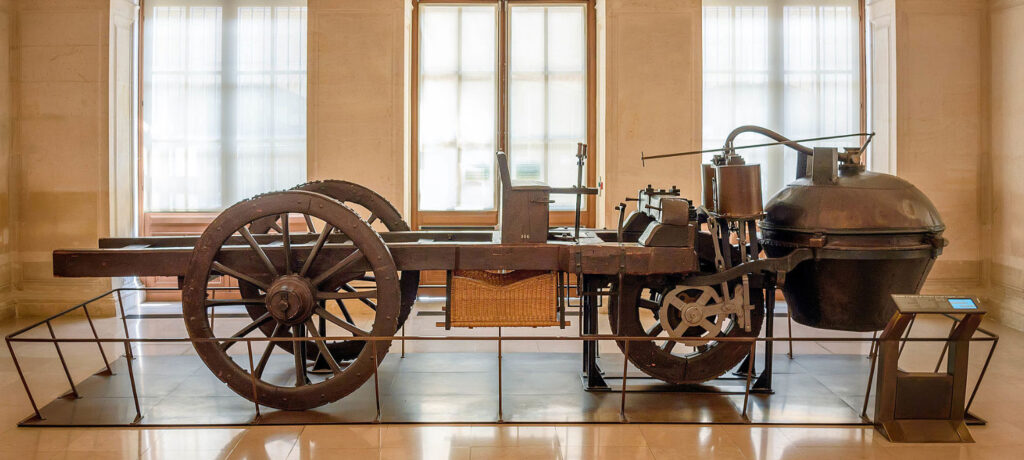 In 1886 Karl Benz patented the first true modern automobile, the three-wheeled Motorwagen.


At about the same time, Gottlieb Daimler invented the first four-wheel petrol carriage and this attracted international attention. In New York the Steinway Piano Company became involved and developed a car, and by 1893 Daimler were selling licenses to produce their car. In 1902 Daimler received a Royal Warrant.
In 1910, Dudley Docker merged BSA with Daimler but the combine was never balanced. By 1948, Sir Bernard Docker built the Green Goddess for the British Motor Show. His wife was made a director of Hoopers who built a series of show cars on Daimler chassis, ending in 1955 with the Golden Zebra with gold plated brightwork and Zebra skin upholstery. This was the pinnacle of Daimler's reputation. The next year brought the downfall of the Dockers – who were living way beyond their means – and the end of an era.


Paul's talk encompassed the history of Austin, Morris, Wolseley, Riley, Standard, Triumph, MG, Rover and Jaguar cars. Special attention was paid to the Leyland Motors era and the shocking waste of talent and mismanagement at that time resulting in the near demise of the British motor industry.

The talk was packed with illustrations and the speaker has an obvious great depth of knowledge of his subject.