Peter Curtis, our immediate past chairman, served a three-year term of office rather than the usual two because of the onset of the Coronavirus pandemic and the fact that the 2020 annual general meeting, when the official handover would normally have taken place, was not held.
In appreciation of his efforts in leading the club through this turbulent period, at our first annual luncheon since 2019, Peter was presented with a commemorative album, containing a selection of blogs from our Monday morning talks held during this triennium, by current chairman Graeme Beck. The luncheon, attended by 75 members and guests, was held at the Mecure Kenwood Hall Hotel on Monday, 8th November 2021.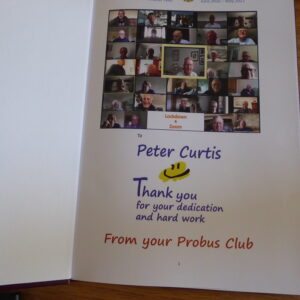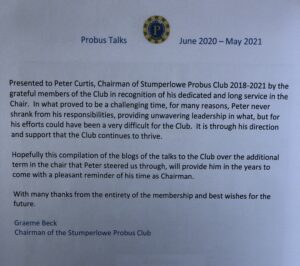 Special thanks to John Able for the preparation of this book – Ed.