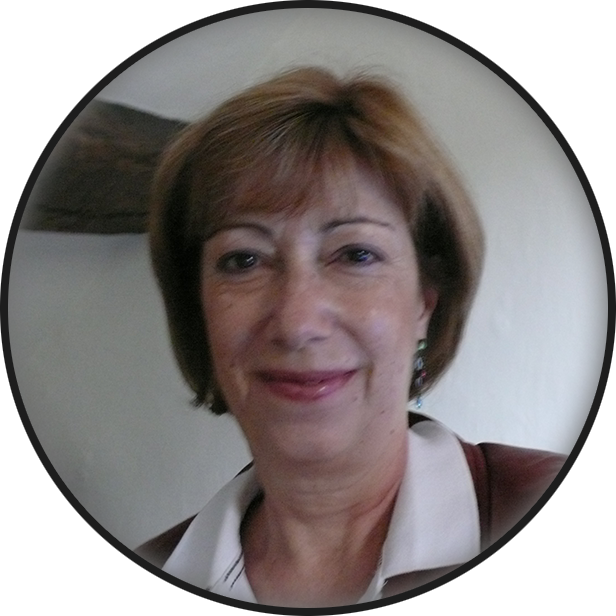 The title of the talk was the title of her first book in a diplomatic crime series, but her talk was about her life working for the Foreign Office as a Diplomat.
Jean was brought up in Harrow, quite close to Heathrow Airport, and as a child she used to watch the planes circling, waiting to land, dreaming of flying off to distant lands. At the weekends her father sometimes took her to the viewing platform at the airport, which existed then, to watch the planes taking off and landing. Sometimes she would imagine that she was going to Egypt to see the pyramids or some other exotic destination  and would read all about them before going off for the day with her father, who would ask her questions about them. At that time she wanted to be an air hostess because she imagined it would be the only way she could travel.
After taking her 'O' levels she decided she would like to be a journalist, but she stayed on at school for her 'A' levels, and it was during this period that Jean was interviewed by a careers officer who talked to her about the Foreign Office and diplomacy. This excited Jean and as luck would have it she managed to get a job there. All new employees had to sign the Official Secrets Act and were expected to work ' in house' for 3 years, basically to indoctrinate them; but after 9 months she was called to go to Geneva for a 3 month conference, which in actual fact lasted 2 years.
Whilst she was there she met her husband, Jeff. At that time no married women were allowed to work in the Foreign Office and she was politely asked by letter, to leave,  which she ignored, not once but twice. The Foreign Office contacted her superiors in Geneva and a row developed but her boss said that she was doing an excellent job and whilst working in Geneva, she should be allowed to continue. During this time the Sexual Discrimination Act came into being which meant that she could no longer be forced to resign.
Jeff and Jean were posted to East Berlin where they lived in a one bedroomed flat in Carl Marx Alley, Food and resources were very scarce in East Berlin, but she had diplomatic immunity and could travel to West Berlin, without being stopped to do her shopping.
In 1980 they were posted to Beijing in China, at the time of the Cultural Revolution, when people were actively encouraged to spy on each other. This  ensured allegiance to the party. As a diplomat she could travel to many parts of China but only in the company of a Chinese travel agent. There was no internet and the radio and television pumped out propaganda continually, but her husband managed to buy a short wave radio, which they perched on the windowsill and dangled the aerial out of the window. Doing this enabled them to receive BBC World Service late at night. They were not allowed to live amongst the Chinese but were confined to a diplomatic compound which was international.
In the 1990s they were sent to Indonesia to open a Consulate. Jean found the job of Consul very demanding and traumatic. She had to deal with suicides, kidnapping and even had to help organise the attempted rescue of 2 young back packers who had gone to walk round the perimeter of the crater of Mount Merapi and got lost in the mist. One survived but the other was never found.
When Jean retired she became a successful  playwright, writing both comedy and drama. She explained about the buzz she got when she saw the reactions of the audiences to her plays. However quite often the plays produced were nothing like her original script because both the actors, directors and producers would alter the scripts to fit their interpretation of her work, and she became disillusioned.
She decided that the only way to overcome this was to start writing novels, and her first book entitled,'Deadly Diplomacy' was published in 2014 and reprinted again in 2015. Her heroine lives in Canberra, Australia and the plot is based around the resource industry there.
Jean kept us thoroughly entertained and if you would like to know more about her and her book,  'Deadly Diplomacy' then visit her website at www.jeanharrod.com. I hope we will be privileged to hear her speak again.