Sheffield – known as the 'Steel City' – has built its reputation on manufacturing, but sadly over the years this has declined. However, looking to the future, Sheffield is determined to re-establish itself as a major centre for the creative and innovative industries.
Professor Sally Wade, Chair of the Sheffield Culture Consortium, gave us a most interesting talk on the aims of the Consortium and the progress made in enhancing Sheffield's national and international reputation for creativity and innovation. The Consortium is represented by all the interested parties in the city including the universities, museums, theatres, Millennium Gallery and the dance network. Its prime aim is to speak with one voice for Sheffield, bid collectively for funding , promote the cultural aspects of the city and establish key objectives.
Nationally, manufacturing has declined, the service industries have grown and the creative and innovative industries are fast becoming a major and influential group in the wealth of the country. So what sectors can be grouped under the creative/innovative banner? Sally listed 12 which include advertising, architecture, engineering, publishing, entertainment, dance and video gaming. The national picture for this industry shows it as a key player representing 5.3 per cent of the economy and employing one in 11 of the workforce of whom 35 per cent are self employed and over 98 per cent are small micro businesses.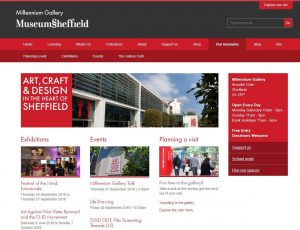 But what of Sheffield? The city is fast gaining a reputation for cultural activities. The Crucible, Lyceum and Studio theatres attract nationally acclaimed productions with over 700 performances a year, attracting over 400,000 visitors to Sheffield with all the commercial spin-offs that brings. Sheffield holds numerous festivals including Off the Shelf, Tramlines, Doc/Fest , Art Sheffield, Festival of the Mind, Sheffield Design Week and International Concert Week presenting wide ranging activities, all very well supported and bringing many visitors to the region. The city has long been celebrated for its music and has 460 bands working currently, 65 recording studios with 24 labels operating.
The visual arts are well represented with three major galleries (Graves, S1 and Site) and 23 smaller galleries. Street Art is sponsored with large striking murals not to be confused with the illicit, tacky graffiti which blights our buildings.
Sheffield is a vibrant city and making great strides in becoming a centre for culture, innovation and creativity, and gaining a growing national and international reputation. Clearly, more needs to be done to spread the word and shout the success from the roof tops.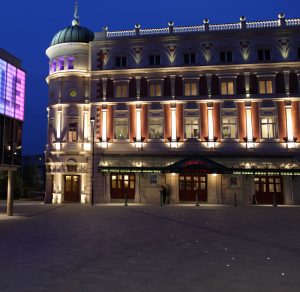 There is a website called "Our Favourite Places" (www.ourfaveplaces.co.uk) with the strap line "a different sort of guide to a city of creative spirit, unconventional beauty and DIY culture, nestled within seven hills." Clearly, every resident and every potential visitor needs to read the website to ensure that the wide range of cultural activities are sampled and enjoyed. In short – promote, promote, promote our city of culture.
It was a most informative talk which prompted many questions and several suggestions from our members – always a good sign of a successful morning.