Webmaster Editorial note: Following the original blog, the presenter, Roger Hart, has made some corrections and additions which appear at the end of the report.
Roger Hart shared with us his personal nostalgia of the world of transport through the lens of his trusty Canon camera, supplemented by photos from the archives.

Roger's interest in transport stems from his early days when his parents owned a road haulage company and garages which sold and repaired cars. They also sold paraffin, a best seller, and petrol at 70p a gallon – those were the days! His interest in cars and lorries developed and graduated to all forms of transport, whether carrying goods or people. His photos included cars, trucks, aircraft, boats, trains, trams and buses.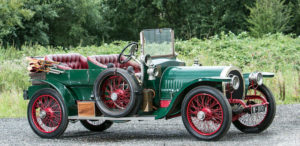 Happy hunting grounds for him to photograph the unusual were classic car shows, transport museums, county shows and his travels near and far. Roger's journeys took him to New Zealand where he photographed light aircraft flying over the volcano on White Island, which recently erupted causing tragic loss of life.
He visited the Vatican, where he photographed the Popemobile which sadly is a rather poor specimen in comparison to the Popemobile produced for the Pope's visit to Britain in the 1980s and which is now housed in the Commercial Motor Vehicle Museum in Leyland, Lancashire.
Nearer to home, he took some excellent photographs of the horse drawn trams and the narrow gauge steam railway in the Isle of Man. Even nearer to home, he photographed the helipad at the Northern General Hospital with the air ambulance landing.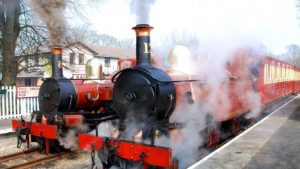 He was there at the anniversary of the Dambusters' raid and was able to capture the flight of the Lancaster bomber over the Derwent valley and photograph the iconic Sheffield Simplex car at the Kelham Island Museum.
This was a chance for members to reminisce.
Roger Hart, the presenter, wishes to point out the following  :-
He did not attend the Dambuster's 75th anniversary. The photo was taken by Michael Hilton a day after the flypast was scheduled but delayed.
The photo of the Sheffield Simplex car was taken at the Sheffield Moor Classic Car Show not the Kelham Island Museum.
He hadn't been to New Zealand – it was Richard Crossley, a pilot with Easyjet, who took the photo over White Island.
His father only owned one garage.