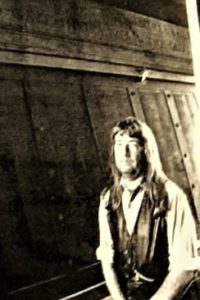 Stephen Gay by Sheffield's Great Central Railway war memorial is a series of panels within a wooden frame — upon the panels are the names of those who fell in World War I. It is on dis­play out­side the Crowne Plaza Victoria Hotel — the ori­ginal hotel to the Victoria Station.
This won­der­ful talk about east of Woodhead Tunnel, was the second in a series of three (see John Abel's blog 15th February 2019) and was lib­er­ally illus­trated with tra­di­tional slides, stuffed with anec­dotes from the folk he's met walk­ing along the line over the years, some of it now form­ing part of the Trans Pennine Trail. The Woodhead route of the Manchester, Sheffield and Lincolnshire Railway linked Sheffield Victoria and Manchester London Road Stations and was open between 1845–1981.
Townhead, Dunford Bridge There are four rows of rail­way cot­tages now filled with ex-Oxbridge vet­eran eco-warriors, includ­ing Swampy (AKA Daniel Hooper and well worth a read in Wikipedia). Stephen met Ashley Jackson, the famous Yorkshire artist, there on a walk and after chat­ting him up, thought he might be in for a cheap paint­ing of the cot­tages. "How much?" "£13000" "I'll take post­card!"
The elec­tric loco­mot­ive 26020, designed for use on the Woodhead Line finally elec­tri­fied in 1954 is the only engine left of its type and rests at the rail­way museum in York.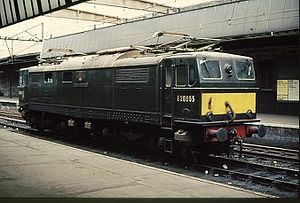 There were prob­lems due to lack of space during line elec­tri­fic­a­tion. Arches were blown up and replaced with a con­crete gantry. But Woodhead remains with EUR load­ing gauge so and might one day accom­mod­ate Eurostar.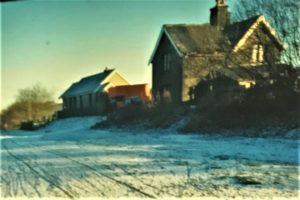 Hazelhead Station closed in 1950 from lack of use. The wait­ing room on the Manchester side remains as a house. The owners have made a bob or two from cold drinks in the summer and with an eye for the main chance, hot drinks in winter. It got a Best Station award in 1949, which is a ser­i­ous busi­ness and any­thing but friendly rivalry. The post box just out­side and seen on the tele­graph pole on the A616 had Hazelhead Station on it, even 50 years after clos­ure.
Barnsley Council got a grant to demol­ish the arched bridge at the sta­tion, only real­ising after­wards that the A616 would be opened up as a "race track", just where there's a nasty dip in the road.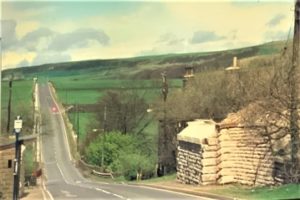 Signal box at Bullhouse Colliery There were rail crashes on the line in Victorian times partly due to the steep gradi­ent whose summit lies within the east­ern end of the Woodhead tunnel. There were four fatal train crashes in 15 years. The first one killed a cow.
The worst fatal dis­aster was the Bullhouse rail crash in 1884 which involved a derailed coach derailed by the buckled line and pulling the other gas-lit coaches 16 feet down an embank­ment into a road (double page spread in the London Illustrated News).

Shawhall Lane Crossing: The ori­ginal rail­way lines can still be seen at the cross­ing.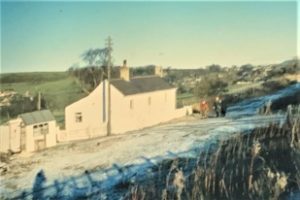 Richard Branson and Virgin trains are weigh­ing up whether to reopen Woodhead which would be very bad news indeed for the cross­ing keeper's cot­tage. Health and safety would inev­it­ably lead to demoli­tion because an express run­ning inches from your bed­room car­ries issues. Incidentally this photo at the cross­ing keep­ers cot­tage was Stephen's only known selfie (shadow bottom left).
Thurlestone Signal Box This is where the Trans Pennine trail splits to York Chesterfield and Leeds.
Penistone The goods shed and office date from 1845. Coal drops are still there (wooden bodied wagons dropped coal down from the arches). The stone work is grade 2 listed and the plan is for res­tor­a­tion with fac­sim­ile wagons above. It's in a a poor state of repair at present how­ever. Bring back the birch?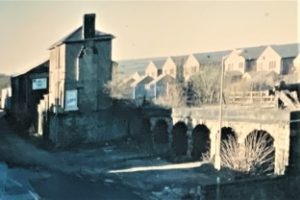 The owner of one of the new houses seen behind the coal drop was unaware of the his­toric rail­way (he did know how­ever about the Trail, thank good­ness. He remains bliss­fully unaware how­ever that Richard Branson still has eyes on the place.
Penistone Station used to be very busy with 7 plat­forms and 100 employ­ees in its heyday. The Trans Pennine Trail lies behind the sta­tion where there are now small busi­nesses.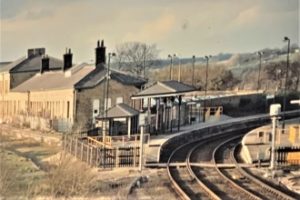 Thunder, Stephen's German shep­herd, found a sink hole where an unspoilt old sta­tion subway went, sealed up since Jan 1970 with wooden hand­rail and green glazed tile work. A local came by as Stephen was coming out of the hole. Only Barnsley could quip "Thars missed last train then?"
Penistone single line. The signal box is high where the double goes into a single track but was des­troyed by van­dals. Originally there were 100 levers reduced to 6 by the time it closed. Camel Laird steel works was nearby. A rail­way tunnel ran under the steel­works, the main line and sid­ings. It's obscured by hous­ing and an indus­trial estate now, amaz­ingly called "The Sidings". This area used to be Huddersfield Junction, but was renamed Penistone. Occasionally there are trains. Interesting Victorian iron work can be found.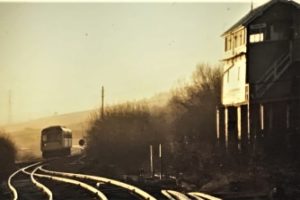 Rail work­ers were buried at Penistone, includ­ing a sta­tion porter who fell off the plat­form with his barrow and killed by an express.
Romtickle via­duct (won­der­ful name). This is iconic and exquis­itely beau­ti­ful, stretch­ing high above the Don and Cheese Bottom (won­der­ful again!) Valley.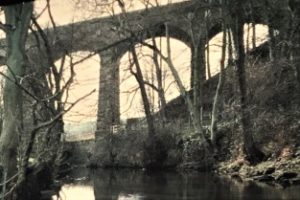 A stone block once hit a navvy below — one William Crawshaw. His stone- carved epi­taph, dis­covered in the 1980s, was then embed­ded within the bridge stone­work. A cherry picker checks it and the rest of the via­duct from time to time. There's a sign about it on top of the via­duct for walk­ers.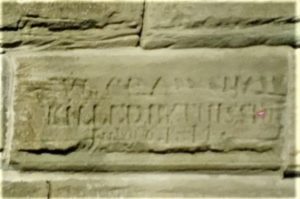 Thurgoland Tunnel Electrification for twin tracks was impossible so a new tunnel was built for the down line. A retired rail worker used to check the tunnel each morn­ing (alone!); "when I heard rails singin', get thee-sen intut recess… were I glad to get t' t'other end so I could get ta light me wood­bine". It was 370 yards long, built by LNER in 1947 and fin­ished off by BR in 1948 and is almost unique in being built by two com­pan­ies.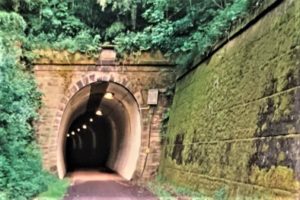 Wortley Station dis­ap­peared in 1955. The Earl of Wharncliffe had own private wait­ing room. Stocksbridge bypass was built in the 1980s dis­turb­ing a burial ground so it's haunted around there. The line to the steel­works sur­vives, passing Wharnecliffe Crags. The old signal box at Stocksbridge became a main­ten­ance office but van­dals wrecked it. Deepcar plat­form is still there.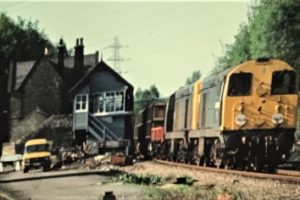 Oughty Bridge sta­tion (cor­rect spelling) is now a grade 2 listed grit­stone house but without its plat­form coping stones. Stephen ori­gin­ally wit­nessed white van men trying to steal them. They scattered down the track unaware a 60mph train was about to meet them. The stones dis­ap­peared per­man­ently later on. What about the poor old train driver? They do react dif­fer­ently after fatal­ity. Some carry on work­ing, others can't cope.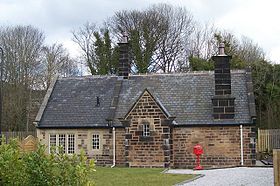 Wadsley Bridge Station saw the last foot­ball spe­cial in 1984 when Notts Forest were play­ing Sheffield Wednesday, which was a great way to end a great talk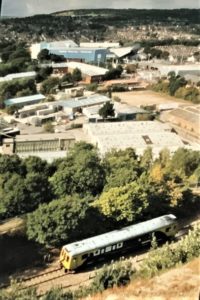 As a post script, if I've got this right, Stephen met a Wheel Tapper, who'd been doing it for 30 years but had no idea why he was doing it. How did he manage only being able to tap one side with the train in the sta­tion? Simple! Wait for it to come back then do the other side.
(The embed­ded links are cour­tesy of Wikipedia)