The British Motor Car industry is famous for its illus­tri­ous marques and makes from the early 1900's includ­ing Austin, Morris, Wolseley, Bristol., Triumph, Riley, Standard, Jensen, Reliant, Humber, Sunbeam 'Hillman Singer, Daimler. Sadly, not one of these car com­pan­ies is still man­u­fac­tur­ing. Andrew Swift gave us a fas­cin­at­ing insight into the his­tory of the Austin Motor Company, one of our most famous volume car man­u­fac­tur­ers.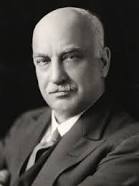 The com­pany was foun­ded by Herbert Austin in 1905 using a derel­ict print­ing works in Longbridge, seven miles from Birmingham . He had been inspired by the pos­sib­il­it­ies of mech­an­ical trans­port so much so he designed a 3 wheeler, powered by a hori­zontal 2 cyl­in­der engine in 1895. In the period between 1908 and the out­break of the First World War Austin's firm grew quickly, man­u­fac­tur­ing in-house designs but also man­u­fac­tur­ing other firm's vehicles, such as the first baby Austin, single cyl­in­der, 7 hp tourer. The firm was expand­ing and pro­duc­tion rose from 200 vehicles in 1910 to around 1100 in 1912. The Austin car com­pany made a massive con­tri­bu­tion to the war effort and took on all kinds of war con­tracts includ­ing, shells, artil­lery, lor­ries and air­craft. The fact­ory was exten­ded and the work­force grew from around 2500 to around 22000.
Herbert Austin received a knight­hood in 1917 for his con­tri­bu­tion to the war effort. Sadly, the firm went into receiv­er­ship in 1921, partly because of the post war reces­sion and partly because of new models which struggled in the market place. The com­pany was restruc­tured and aus­ter­ity pro­gramme was agreed with the work­force which saw them through these dif­fi­cult times. New cars launched in the 20's and 30's con­sol­id­ated the com­pany as a major, suc­cess­ful car man­u­fac­turer. In 1922, the 1661cc, 4 cyl­in­der, 'Twelve' was launched which proved extremely pop­u­lar due to its reli­ab­il­ity and low price. However, the car which saved Austin was the Seven, designed by Austin him­self with a draughts­man Stanley Edge.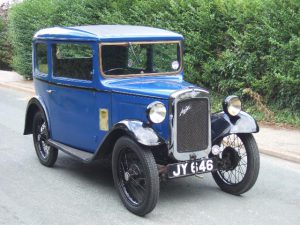 The Seven was launched in 1922 and remained in pro­duc­tion for 17 years, ini­tially using a 696 cc engine and finally increased to 747cc. In total 375,000 'Sevens' were pro­duced before pro­duc­tion ceased . In the 30's Austin brought a whole range of models to the market, the most pop­u­lar being the 'Ten/Four' intro­duced in 1932. with a 1125cc engine. Production ceased in 1947.
Austin Motors con­tin­ued car pro­duc­tion during the Second World War, also with lor­ries, and Avro Lancaster bombers. Commercial car pro­duc­tion got under way imme­di­ately after the war, much to the annoy­ance of William Morris because Morris Motors had not pro­duced cars during the war.
Relationship between the Austin Motor Company and Morris Cars was never har­mo­ni­ous, com­pet­ing in the same market place with fran­chised deal­ers often in the same towns. Price cut­ting and fierce rivalry was the norm. There was also per­sonal anim­os­ity between Herbert Austin and William Morris. The feud was not helped by the defec­tion of Leonard Lord to Austin in 1938, having been M.D. of Morris Cars. Herbert Austin, by then Baron Austin KBE, died in 1941 to be replaced even­tu­ally by Leonard Lord in 1946.
Andrew Swift has a com­pre­hens­ive col­lec­tion of product and pub­li­city bro­chures and used them to great effect by describ­ing many of the models that Probus mem­bers had owned or driven in during the 60's '70's and 80's includ­ing the Austin A50 Cambridge, Mini, A35, Princess Limousine, Austin Taxi, 1100, 1800, A40 Saloon, Maxi, Allegro, Metro, Maestro and Montego.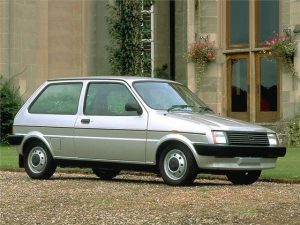 In the 50's , the British car industry was con­sol­id­at­ing, mer­ging and redu­cing such that the unbe­liev­able happened in 1952 when with others, Austin Cars and Morris Motors merged to form British Motor Corporation ( BMC ). In 1966 Jaguar Cars was pur­chased and British Motor Holdings was formed. In 1968 the industry was fur­ther con­sol­id­ated with the merger of British Motor Holdings and Leyland Motors Corporation to form British Leyland Motor Corporation with Donald Stokes as Chairman.
The brand name of Austin con­tin­ued until the early 80's but finally dis­ap­peared under the Rover badge. .