This talk has little to do with John Guest's back­ground in Biochemistry and much to do with the secret world of Bletchley Park during WW2. He struc­tured his talk as a jour­ney of dis­cov­ery begin­ning with his later school days in Belfast in 1952 where he was friends with Tony Banham.
Around 1952–53 John was in the RAF Section of his school's C.C.F. and became involved with glid­ing and he obtained a Gliding Certificate. He would travel past a suburb of Belfast called Gilnahirk on his way to the Ulster Flying Club at Newtonards by Strangford Lough. He obtained a schol­ar­ship to read Biochemistry at Leeds University and left Belfast for Yorkshire.
John was intrigued by a book entitled "Gilnahirk's best kept secret" by Benvista and first pub­lished in 2006. John had been totally unaware that a radio listen­ing sta­tion had been oper­at­ing in Gilnahirk since the late 1930's and this was upgraded to a full RSS (Radio Security Service) Station in 1942. He was even more sur­prised to dis­cover the Officer in charge was Colonel Joe Banham his old school friend's father. He set about find­ing his friend who was now Lt. Commander A Banham RN Retired and a photo shows John with Tony together again in 2015.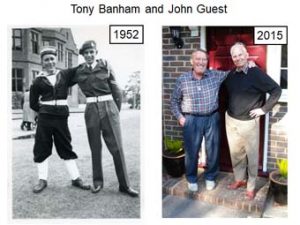 He dis­covered that Tony's father had told him very little about his war­time activ­it­ies and his con­nec­tion to Bletchley Park and GCHQ. John was intrigued and set about trying to find more about this national secret for him­self.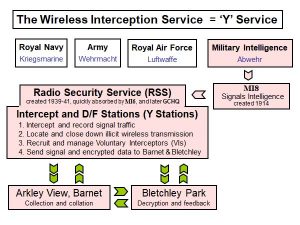 The Wireless Interception Service or "Y" Service were work­ing for four ser­vices: Navy; Army; Air Force and most import­antly Military Intelligence and M18. As the RSS its func­tion was: to inter­cept and record signal traffic; to locate and close down illi­cit wire­less trans­mis­sion; to recruit and manage Voluntary Interceptors and to send signal and data to Bletchley Park. At the start of the war radio hams all over the coun­try were invited to volun­teer as Interceptors. Those selec­ted gave at least 2 hours a day listen­ing and log­ging radio sig­nals. The logged mes­sages were entered onto a stand­ard RSS Log Sheet that was posted to an address in Barnet. As soon as a Post Office received a letter with this address it was either tele­graphed or sent by des­patch rider to Bletchley Park/GCHQ. Besides inter­cept­ing for­eign radio sig­nals, local mes­sages were also mon­itored to detect pos­sible spy infilt­ra­tion. An import­ant part of the activ­it­ies at Gilnahirk was prob­ably to inter­cept radio traffic in the Atlantic and espe­cially sub­mar­ine sig­nals.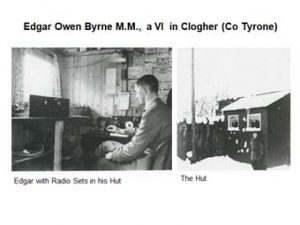 These vol­un­tary Interceptors oper­ated from home, often in roof spaces or garden sheds. In the early 1940's there were over a thou­sand listen­ers.
Gilnahirk was involved with intel­li­gence relat­ing to the sink­ing of the Bismark and loc­at­ing the Scharnhorst.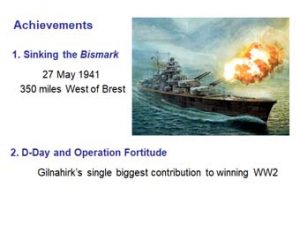 AfterWW2, Gilnahirk con­tin­ued as a wire­less sta­tion through­out the Cold War. In 1951, it was rebuilt as a brick two storey build­ing that accom­mod­ated hun­dreds of per­son­nel. In the late 1970's it was closed down and demol­ished in 2009. The site has now a block of flats called Gilly Court Manor.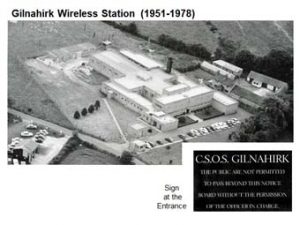 John's talk is not only fas­cin­at­ing espe­cially to an audi­ence born during the life­time of Gilly wire­less sta­tion but is a reminder of how such things might be recor­ded for the public before memor­ies die out.