Professor Ian Rotherham, of Sheffield Hallam University's Department of the Natural and Built Environment, gave us an enter­tain­ing and inform­at­ive talk on the his­tory and devel­op­ment of Sheffield's indus­tries not restric­ted to cut­lery and steel but also incor­por­at­ing lost his­toric enter­prises such as lead smelt­ing, char­coal man­u­fac­ture, clog making and glass man­u­fac­ture.
Ian was born in Sheffield, and after his first uni­ver­sity degree returned to the city and uni­ver­sity to study for his PhD. He has remained here ever since. Ian is a pro­lific author of not only more than 400 aca­demic papers, but also many books and news­pa­per art­icles, and presents reg­u­larly on Radio Sheffield.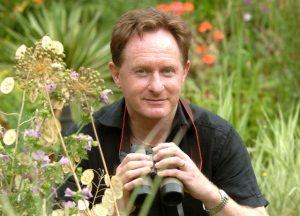 Ian star­ted his talk by taking us back to the meso­lithic period from when there is local evid­ence of hunter gather­ers who fash­ioned early tools in and around Deepcar. Later, as time passed, industry developed with Chaucer men­tion­ing tool man­u­fac­ture in the Sheffield area in the period between 1200 and1300. Sheffield how­ever remained a small com­munity of ham­lets until the start of the Industrial Revolution in the early 1800s, when smelt­ing of metals, par­tic­u­larly lead, com­menced, util­ising char­coal from cop­piced wood­land includ­ing Ecclesall Woods where there is a memorial dating back to 1786 to George Yardley who was found burnt to death after, it was sug­ges­ted, a night in the nearby Rising Sun.
During this time Ecclesall Woods were almost totally denuded of trees, the woods we see today having been replanted by Earl Fitzwilliam. Woodlands also provided mater­i­als for the pro­duc­tion of besoms (brooms), used for not only sweep­ing up but also in the steel industry for many years to remove slag from forged and molten steel until the intro­duc­tion of chem­ical products sourced from the USA in the 1960s.
As industry developed, the pop­u­la­tion of Sheffield exploded from a modest 30,000 in the 1800s to more than 300,000 by 1875 or there­abouts, the living accom­mod­a­tion for the major­ity being very basic, lack­ing amen­it­ies in cramped and dirty sur­round­ings with pol­luted rivers and smog. Added to that, poor diet and harsh work­ing con­di­tions led to ill­ness, dis­ease and much restric­ted life spans. Workers often had a life expect­ancy of 20 years in 1843. Employment com­monly star­ted at the age of eight, with appren­tice­ships start­ing at 13 and work­ing hours often being 70 hours a week with 12-hour shifts.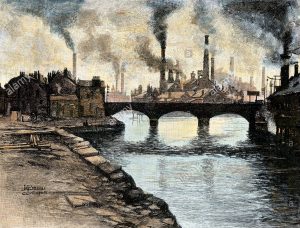 The city did not enjoy a good repu­ta­tion in this time, being described by George III as "a damned bad place," with George Orwell stat­ing that in his opin­ion "even Wigan is beau­ti­ful com­pared to Sheffield" and "the ugli­est town in the Old World." Things did not improve much until the latter part of the 20th cen­tury not­with­stand­ing the improve­ments in water supply and drain­age. Despite the first reser­voir in the city being built at Barkers Pool in 1631, the coun­try was swept by chol­era in the mid 1800s.
Ian described the expan­sion of industry being boos­ted by the pres­ence of a good water supply for power, before the steam engine, coal and min­er­als, the city attract­ing many innov­at­ive engin­eers and busi­ness­men such as George Wilson and James Brown who together with many others changed the face of the city across this period and through­out the 20th cen­tury. Ian also made the point that the pop­u­la­tion required sup­port from sur­round­ing farms and vil­lages for local food pro­duc­tion, there being no rail­ways or effi­cient trans­port infra­struc­ture.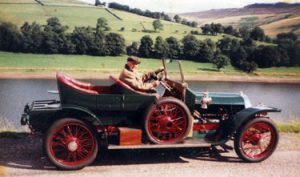 Ian con­cluded his talk refer­ring to the more modern era includ­ing the Simplex motor car, the AMRC and the work he and his col­leagues are doing to con­tinue research into the city's indus­trial and agri­cul­tural past. There was little time for ques­tions, given the extent of his talk which was enjoyed by all.