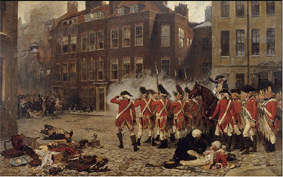 Tim Hollis is a retired Chief Constable of Humberside and has already talked to the Club about the Samaritans. This talk has reflec­tions on 35 years of poli­cing start­ing with the Met. and con­clud­ing in Hull. Since retir­ing Tim has taken a Master's degree in his­tory at Sheffield University and the first part of his talk encom­passed a brief his­tory of poli­cing in England since Anglo Saxon times.
The nature of poli­cing has been defined as "the mono­poly of legit­im­ate viol­ence within a State". A state can range from the whole Roman Empire with part of its bound­ary defined by Hadrian's Wall to a small city. In 1755 Adam Smith wrote that to carry a state to the highest degree of opu­lence from the lowest bar­bar­ism requires peace, easy taxes and a tol­er­able admin­is­tra­tion of justice.
In Roman times the office of con­stable in the army had the import­ant respons­ib­il­ity for the horses. In German cul­ture mar­shals had a sim­ilar respons­ib­il­ity. For 367 years the Romans ruled Britain through their army. There was no police force. In Anglo Saxon times there were reeves who were super­vising offi­cials with local respons­ib­il­ity to the King within the shire. They could hold court and try local civil and crim­inal mat­ters. In Norman times these shire reeves became sher­iffs.
Today a police con­stable takes an oath to main­tain the sovereign's peace. In 1361 the Justices of the Peace Act made law the concept of keep­ing the peace. A " breach of the peace" is in every­day use and a person can be ordered by the Magistrates' Courts to keep the peace or to be of good beha­viour.
It was not until 1689 with the English Bill of Rights that there was legis­la­tion for a stand­ing army and the first local mili­tia was cre­ated in 1707. Tim explained how there are fun­da­mental dif­fer­ences between the mil­it­ary and a police force. The latter should handle public dis­order situ­ations. In 1780 a mili­tia was used in the Gordon Riots and 285 people were killed.
There has always been a prob­lem of who should pay for a police force and it was only after the Chartists move­ment that in 1856 it was agreed that every­where should have a police force. It took until 1896 for Barnsley to have one.
In 1977 when Tim joined the Met. after a career in the Parachute Regiment, pay was low as were entry require­ments. Things improved in the Thatcher era. The ABC of poli­cing have not changed how­ever. They are: Assume noth­ing; Believe nobody; Check everything. Young con­stables on the beat are sub­ject to an enorm­ous vari­ety of prob­lems requir­ing mature judge­ment includ­ing sui­cide and domestic viol­ence. The 3 P's they warned about are: Prisoners; Prostitutes and Property.
For a Chief Constable the 3 P's change to Politicians; Press and Public. For fur­ther insights you must attend his talk!
Tim is a nat­ural and ener­getic com­mu­nic­ator and without slides, he kept his audi­ence enthralled for over an hour on mat­ters best described are far reach­ing.