Our New Temporary Meeting Rooms At Hallam Community Centre.
Due to build­ing work taking place at Christ Church Fulwood we shall be meet­ing at Hallam Community Centre from 16th April until the 30th July. Please make a note of these dates in your diary.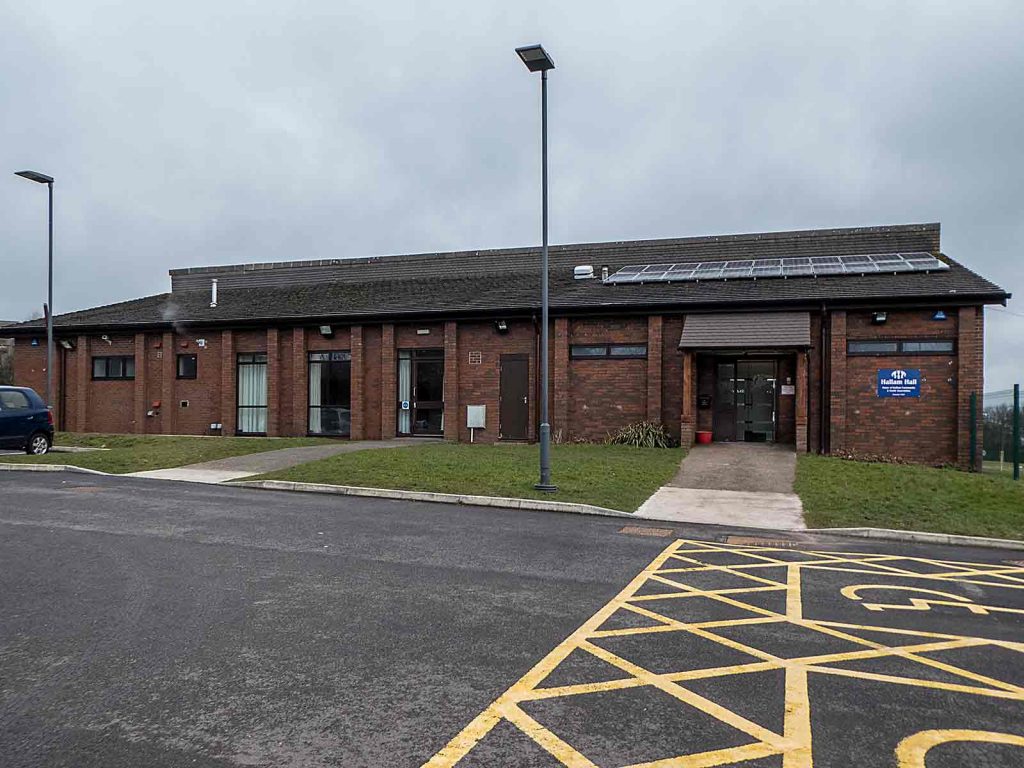 Details of how to find the centre are given below.
Hallam Community Centre
Hallam Grange Crescent
Sheffield S10 4BD
For those mem­bers want­ing to use satel­lite nav­ig­a­tion the coordin­ates of the hall are : 53.373290,-1.544104
To obtain a down­load­able PDF map show­ing the road details between Christ Church, Fulwood and Hallam Community Centre click the link below:
PDF map show­ing the Location of Probus tem­por­ary meet­ing room
Alternatively the pos­i­tion of Hallam Community Centre is shown on this Google map. It is fully func­tional mean­ing you can zoom in or out by click­ing the +/- signs at the bottom right hand side of the map. A full screen view is obtained by click­ing in the top right hand corner of the map: click­ing again will reduce the map to its normal size. You can also move around as you like and you can get a satel­lite view by click­ing on the satel­lite tab at the top left of the map.
Directions:
From Crosspool.
Head towards Lodge Moor up Sandygate Road passing Hallam FC ground on your left hand side fol­lowed by Claremont Hospital and then the Hallamshire Golf Club on your right hand side. Then take the 2nd left, which is Hallam Grange Road fol­lowed by the first left down Hallam Grange Cresent. Hallam Community Centre is near the bottom of the road on the left hand side behind Hallam Primary School.
From Fulwood Village.
After coming down Brook House Hill from Fulwood Church to the shops turn right up Crimicar Lane at the side of the Cooperative super­mar­ket. Take the fourth turn right along Hallamshire Road. Continue on Hallamshire Road and it will run into Hallam Grange Crescent. Continue on Hallam Grange Crescent and you will turn left up hill. The Hallam Community Centre is on the right, behind Hallam Primary School.
Whilst there is park­ing at the centre this is lim­ited because it is used by the staff of the primary school.