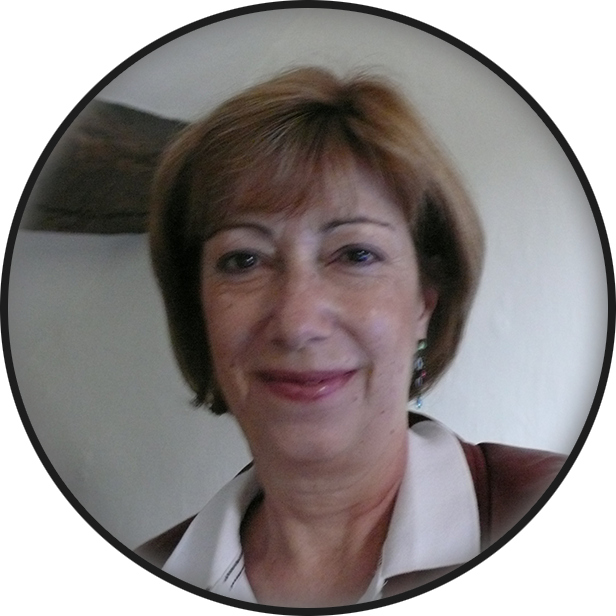 The title of the talk was the title of her first book in a dip­lo­matic crime series, but her talk was about her life work­ing for the Foreign Office as a Diplomat.
Jean was brought up in Harrow, quite close to Heathrow Airport, and as a child she used to watch the planes circ­ling, wait­ing to land, dream­ing of flying off to dis­tant lands. At the week­ends her father some­times took her to the view­ing plat­form at the air­port, which exis­ted then, to watch the planes taking off and land­ing. Sometimes she would ima­gine that she was going to Egypt to see the pyr­am­ids or some other exotic des­tin­a­tion and would read all about them before going off for the day with her father, who would ask her ques­tions about them. At that time she wanted to be an air host­ess because she ima­gined it would be the only way she could travel.
After taking her 'O' levels she decided she would like to be a journ­al­ist, but she stayed on at school for her 'A' levels, and it was during this period that Jean was inter­viewed by a careers officer who talked to her about the Foreign Office and dip­lomacy. This excited Jean and as luck would have it she man­aged to get a job there. All new employ­ees had to sign the Official Secrets Act and were expec­ted to work ' in house' for 3 years, basic­ally to indoc­trin­ate them; but after 9 months she was called to go to Geneva for a 3 month con­fer­ence, which in actual fact lasted 2 years.
Whilst she was there she met her hus­band, Jeff. At that time no mar­ried women were allowed to work in the Foreign Office and she was politely asked by letter, to leave, which she ignored, not once but twice. The Foreign Office con­tac­ted her super­i­ors in Geneva and a row developed but her boss said that she was doing an excel­lent job and whilst work­ing in Geneva, she should be allowed to con­tinue. During this time the Sexual Discrimination Act came into being which meant that she could no longer be forced to resign.
Jeff and Jean were posted to East Berlin where they lived in a one bed­roomed flat in Carl Marx Alley, Food and resources were very scarce in East Berlin, but she had dip­lo­matic immunity and could travel to West Berlin, without being stopped to do her shop­ping.
In 1980 they were posted to Beijing in China, at the time of the Cultural Revolution, when people were act­ively encour­aged to spy on each other. This ensured alle­gi­ance to the party. As a dip­lo­mat she could travel to many parts of China but only in the com­pany of a Chinese travel agent. There was no inter­net and the radio and tele­vi­sion pumped out pro­pa­ganda con­tinu­ally, but her hus­band man­aged to buy a short wave radio, which they perched on the win­dowsill and dangled the aerial out of the window. Doing this enabled them to receive BBC World Service late at night. They were not allowed to live amongst the Chinese but were con­fined to a dip­lo­matic com­pound which was inter­na­tional.
In the 1990s they were sent to Indonesia to open a Consulate. Jean found the job of Consul very demand­ing and trau­matic. She had to deal with sui­cides, kid­nap­ping and even had to help organ­ise the attemp­ted rescue of 2 young back pack­ers who had gone to walk round the peri­meter of the crater of Mount Merapi and got lost in the mist. One sur­vived but the other was never found.
When Jean retired she became a suc­cess­ful play­wright, writ­ing both comedy and drama. She explained about the buzz she got when she saw the reac­tions of the audi­ences to her plays. However quite often the plays pro­duced were noth­ing like her ori­ginal script because both the actors, dir­ect­ors and pro­du­cers would alter the scripts to fit their inter­pret­a­tion of her work, and she became dis­il­lu­sioned.
She decided that the only way to over­come this was to start writ­ing novels, and her first book entitled,'Deadly Diplomacy' was pub­lished in 2014 and reprin­ted again in 2015. Her heroine lives in Canberra, Australia and the plot is based around the resource industry there.
Jean kept us thor­oughly enter­tained and if you would like to know more about her and her book, 'Deadly Diplomacy' then visit her web­site at www.jeanharrod.com. I hope we will be priv­ileged to hear her speak again.