Sheffield – known as the 'Steel City' — has built its repu­ta­tion on man­u­fac­tur­ing, but sadly over the years this has declined. However, look­ing to the future, Sheffield is determ­ined to re-establish itself as a major centre for the cre­at­ive and innov­at­ive indus­tries.
Professor Sally Wade, Chair of the Sheffield Culture Consortium, gave us a most inter­est­ing talk on the aims of the Consortium and the pro­gress made in enhan­cing Sheffield's national and inter­na­tional repu­ta­tion for cre­ativ­ity and innov­a­tion. The Consortium is rep­res­en­ted by all the inter­ested parties in the city includ­ing the uni­ver­sit­ies, museums, theatres, Millennium Gallery and the dance net­work. Its prime aim is to speak with one voice for Sheffield, bid col­lect­ively for fund­ing , pro­mote the cul­tural aspects of the city and estab­lish key object­ives.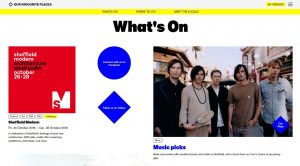 Nationally, man­u­fac­tur­ing has declined, the ser­vice indus­tries have grown and the cre­at­ive and innov­at­ive indus­tries are fast becom­ing a major and influ­en­tial group in the wealth of the coun­try. So what sec­tors can be grouped under the creative/innovative banner? Sally listed 12 which include advert­ising, archi­tec­ture, engin­eer­ing, pub­lish­ing, enter­tain­ment, dance and video gaming. The national pic­ture for this industry shows it as a key player rep­res­ent­ing 5.3 per cent of the eco­nomy and employ­ing one in 11 of the work­force of whom 35 per cent are self employed and over 98 per cent are small micro busi­nesses.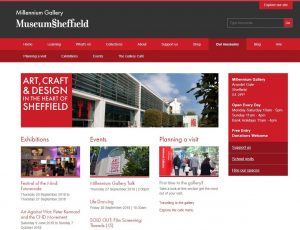 But what of Sheffield? The city is fast gain­ing a repu­ta­tion for cul­tural activ­it­ies. The Crucible, Lyceum and Studio theatres attract nation­ally acclaimed pro­duc­tions with over 700 per­form­ances a year, attract­ing over 400,000 vis­it­ors to Sheffield with all the com­mer­cial spin-offs that brings. Sheffield holds numer­ous fest­ivals includ­ing Off the Shelf, Tramlines, Doc/Fest , Art Sheffield, Festival of the Mind, Sheffield Design Week and International Concert Week present­ing wide ran­ging activ­it­ies, all very well sup­por­ted and bring­ing many vis­it­ors to the region. The city has long been cel­eb­rated for its music and has 460 bands work­ing cur­rently, 65 record­ing stu­dios with 24 labels oper­at­ing.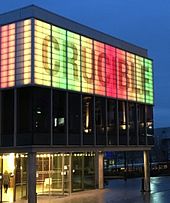 The visual arts are well rep­res­en­ted with three major gal­ler­ies (Graves, S1 and Site) and 23 smal­ler gal­ler­ies. Street Art is sponsored with large strik­ing murals not to be con­fused with the illi­cit, tacky graf­fiti which blights our build­ings.
Sheffield is a vibrant city and making great strides in becom­ing a centre for cul­ture, innov­a­tion and cre­ativ­ity, and gain­ing a grow­ing national and inter­na­tional repu­ta­tion. Clearly, more needs to be done to spread the word and shout the suc­cess from the roof tops.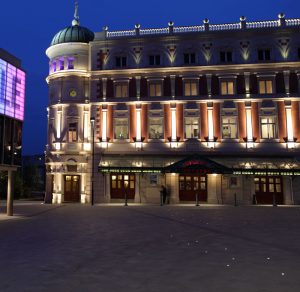 There is a web­site called "Our Favourite Places" (www.ourfaveplaces.co.uk) with the strap line "a dif­fer­ent sort of guide to a city of cre­at­ive spirit, uncon­ven­tional beauty and DIY cul­ture, nestled within seven hills." Clearly, every res­id­ent and every poten­tial vis­itor needs to read the web­site to ensure that the wide range of cul­tural activ­it­ies are sampled and enjoyed. In short — pro­mote, pro­mote, pro­mote our city of cul­ture.
It was a most inform­at­ive talk which promp­ted many ques­tions and sev­eral sug­ges­tions from our mem­bers – always a good sign of a suc­cess­ful morn­ing.