Tony was there ring­side to see the spar­ring and the blows. He recalled a period of polit­ical his­tory as he described his days in the House of Commons whilst serving as a Conservative MP for Stockport from June 1983 to April 1992 when he lost his seat to Labour. There is no doubt this was one of the most inter­est­ing and influ­en­tial peri­ods in British polit­ics.

Tony was edu­cated loc­ally at Birkdale School and Sheffield University where he stud­ied law. After gradu­at­ing he set up his own legal prac­tice which he con­tin­ued to run when he was an MP. He lives in Edale in the Hope Valley, Derbyshire, and admit­ted to our mem­bers he was an ardent Sheffield Wednesday sup­porter which pleased one third of the audi­ence, dis­pleased one third, with the remainder pre­sum­ably sup­port­ing another team or they may have pre­ferred rugger!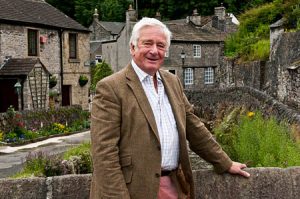 He main­tains he had no thoughts of going into polit­ics but caught the bug when he became a coun­cil­lor on the local coun­cil in Edale. He stood for par­lia­ment in 1979 for Bolsover but was defeated by the now legendry Dennis Skinner. He was elec­ted as a Conservative MP for Stockport on 9th June 1983 under Margaret Thatcher's gov­ern­ment which held office from 4th May 1997 to 28th November 1990.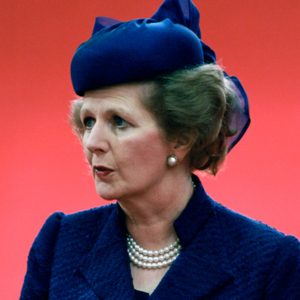 With Mrs Thatcher as Prime Minister, these were indeed excit­ing and troub­ling times with the miners' strike, the riots and battles at Orgreave, troubles in Northern Ireland, wide­spread union unrest and a fal­ter­ing eco­nomy. Tony's ring­side seat on his­tory became much clearer as he touched on all these major epis­odes in the life of the gov­ern­ment and the coun­try.
John Major was very much in the ascend­ancy in this gov­ern­ment, hold­ing pos­i­tions of Chief Secretary to the Treasury , Foreign Secretary and Chancellor of the Exchequer. Later Major suc­ceeded Thatcher as Prime Minister. Tony became John Major's per­sonal private sec­ret­ary, enjoyed work­ing for him but resigned in 1990 when he dis­agreed with Major over the join­ing of the European Exchange Rate Mechanism (ERM). Clearly he knew Mrs Thatcher well, always refer­ring to her affec­tion­ately as Margaret in the talk and describ­ing her as an extraordin­ary woman. Mrs Thatcher resigned as Prime Minister in 1990, although Tony and others tried to per­suade her oth­er­wise.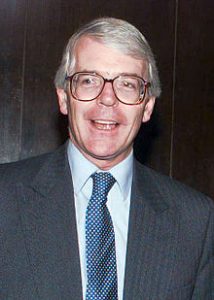 Tony clearly rubbed shoulders with the good and the mighty. This period of British polit­ics saw many heavy­weight politi­cians and char­ac­ters slug it out in par­lia­ment includ­ing the likes of Lamont, Howe, Hailsham, Heseltine, Hattersley, Kinnock, Heath, Banks, Currie, Portillo, Benn, Boothby, Jenkins, Tebbit etc etc. — clearly a ring­side seat to die for. It was a most inter­est­ing talk which promp­ted many ques­tions from the floor about cur­rent polit­ics and the period when Tony was in Parliament.